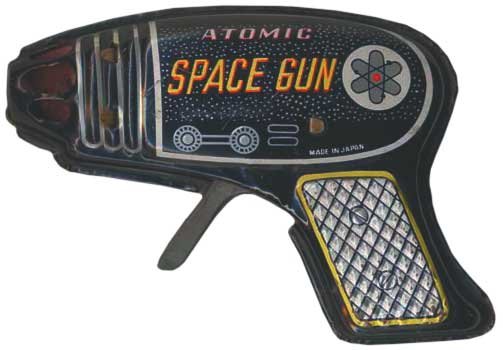 A higher-end taser model than will be deployed in belligerent Lawrencian countermeasures (model shown: 1952 ATOMIC SPACE GUN.
Stories this photo appears in:
TRUCK STOP LOVE IS DRIVING ME MAD, MAKING ME CRAZY, CRAZY: Police arrested a 30-year-old KU student who they said tossed a rock through the front window of The Bottleneck and later rammed his car through the front of J. Gladman Gallery -- all after being refused free drinks while claiming to be a member of recently reunited '90s Lawrence band Truck Stop Love. The student played guitar in the band for about a year in the early 1990s, drummer Eric Melin said.