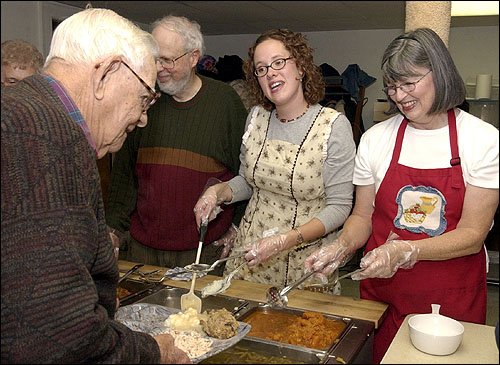 Arvid Grover, left, receives his meal from Aime Pennel and Kathy Davis at the Lawrence Interdenominational Nutrition Kitchen's annual free Thanksgiving dinner. Grover sang a round of "God Bless America" to the volunteers before going through the serving line last year at First Christian Church, 221 W. 10th St.
Stories this photo appears in:
It's time to "make hay" at Lawrence's longest-running charitable kitchen.