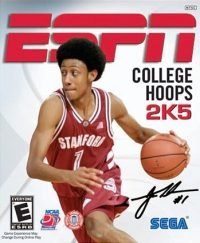 Stories this photo appears in:
The best stays the best...barely.
ESPN College Hoops 2K5 doesn't play as smoothly as its predecessor, but still winds up being fun and quite a bargain for a mere $20. But this year, you may want to consider EA's $40 offering as well, even though nothing beats ESPN's feel and presentation.