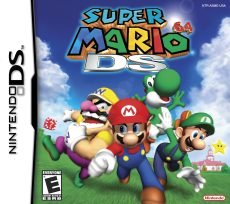 Stories this photo appears in:

The premier launch title for the DS is here.
Super Mario 64 DS is the one title you shouldn't pass up upon the launch of the DS. It's the one game that fully realizes the hardware's potential and as a stand alone game still stands the test of time as a great platformer.