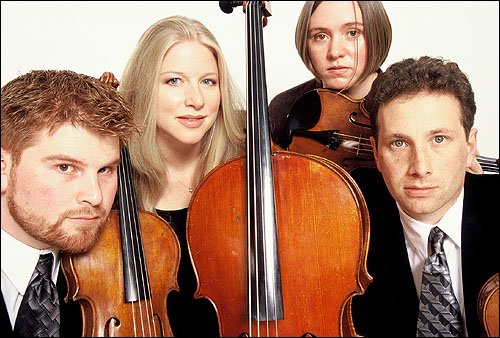 Cypress String Quartet members, from left, Ethan Filner, Jennifer Kloetzel, Cecily Ward and Tom Stone, on Oct. 10 will premiere composer Dan Coleman's String Quartet No. 2, which was co-commissioned by the Lied Centers of Kansas and Nebraska to commemorate the 150th anniversary of the Kansas-Nebraska Act.
Stories this photo appears in:
Work commissioned by Lied Center commemorates Kansas-Nebraska Act
The chemistry of a contemporary West Coast string quartet can teach us something about a 150-year-old decision that kick-started the Bleeding Kansas era.