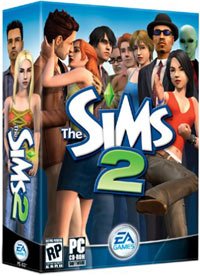 Stories this photo appears in:
The Sims 2 is an addictive virtual ant farm filled with creatures that are just as fun to kill as keep alive.
I really enjoyed Sims 2. If you enjoyed the first title, this is a must-buy. But if you're like me, a first-person shooter fan that's not really convinced that this game is up my alley, let me remind you that you can kill them if you don't like them. Oh, yeah, and keeping them alive is fun, too.