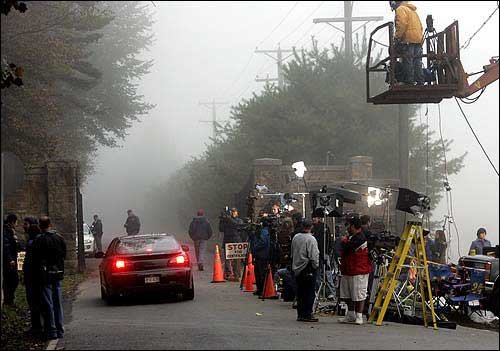 A car enters the front gate of the Alderson Federal Prison Camp in Alderson, WV. Martha Stewart slipped past photographers when she reported to the prison at 6:15 a.m. Friday.
Stories this photo appears in:
Martha Stewart exchanged her clothes for prison-issue khaki trousers and black steel-toed boots Friday, and for the next five months she will be sleeping not on luxurious Egyptian cotton linens, but on plain, military-grade sheets.