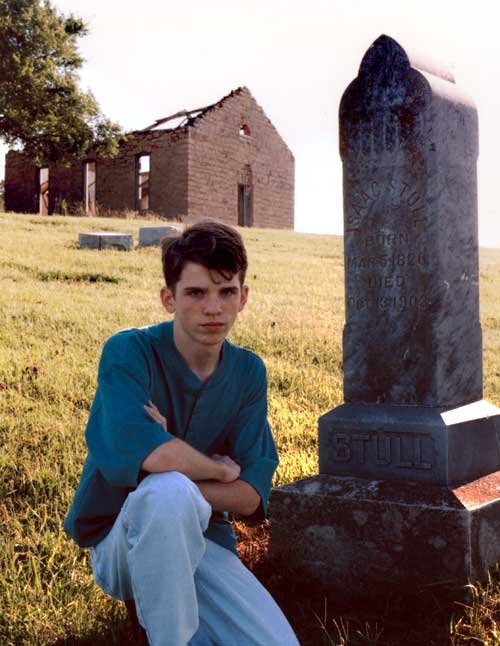 Former Topeka-area high school student Rob Gillaspie (seen here posing for his 1994 senior picture): "I don't know what's more TERRIFYING... the fact that I'm wearing white pants in this picture, or the fact that they demolished a historic landmark. THE HORRROR!"
Stories this photo appears in:
But the longsuffering residents of Stull are another story
The Devil's played some pretty mean pranks on the town of Stull, Kan. According to the urban legends surrounding the tiny town just west of Lawrence, he's chosen Stull's cemetery as a place to appear every Halloween.