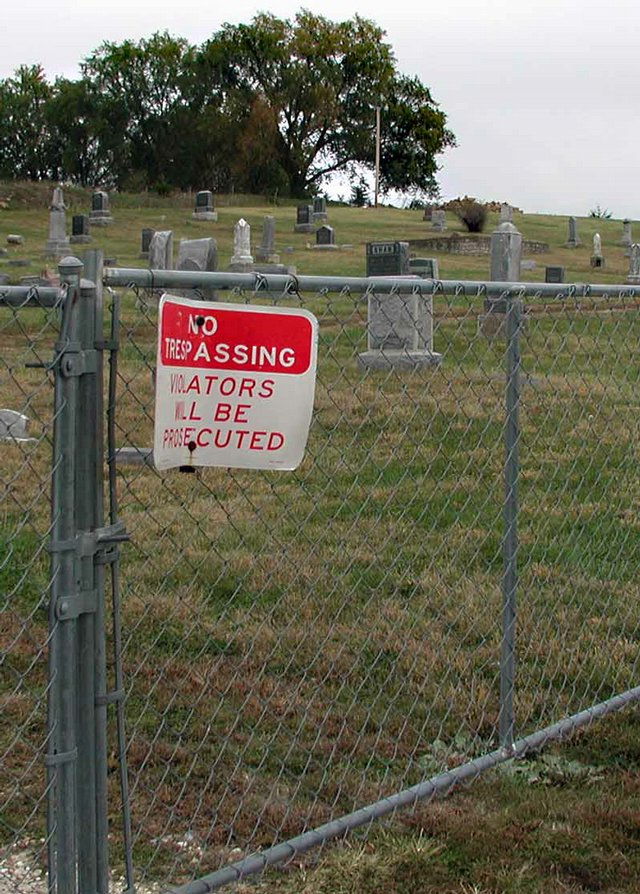 Stull Cemetary today. The pile of limestone rubble on the horizon toward the right is the remains of the church house.
Stories this photo appears in:
But the longsuffering residents of Stull are another story
The Devil's played some pretty mean pranks on the town of Stull, Kan. According to the urban legends surrounding the tiny town just west of Lawrence, he's chosen Stull's cemetery as a place to appear every Halloween.