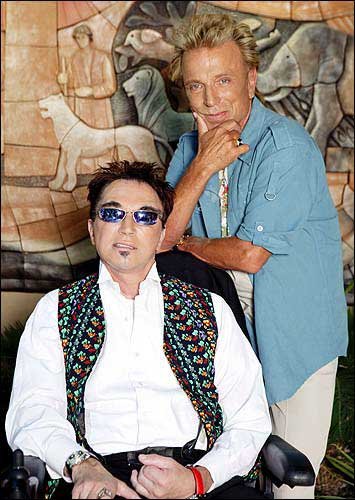 Illusionists Roy Horn, left, and Siegfried Fischbacher pose in this
recent promotional photo taken in Las Vegas. When NBC airs its
special, "Siegfried & Roy: The Miracle," on the duo, viewers
for the first time will see Horn, the casualty of a near-fatal
tiger bite and subsequent stroke. The show will air at 8 p.m. Sept.
15 on Sunflower Broadband Channels 8 and 14.
Stories this photo appears in:
Illusionist recovering from tiger bite
Roy Horn has never spoken publicly about the incident in which a 380-pound white tiger named Montecore nearly mauled him to death.