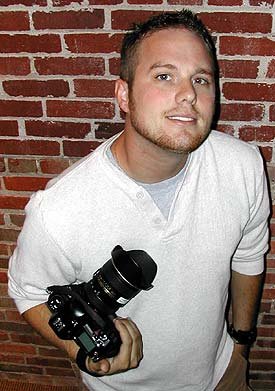 Stories this photo appears in:
Watch the birdie : and show Nick Erker your ass
If you're one of those troublemakers who thinks that sorority and fraternity life involves nothing more than getting intoxicated enough to be counted as legally dead and abusing people who work for a living, stop reading now. If you think the Greek system is ridden with emotionally stunted children looking for other emotionally stunted children with whom to have emotionally stunted sex, then this story is not for you. There's nothing here that will change your mind.