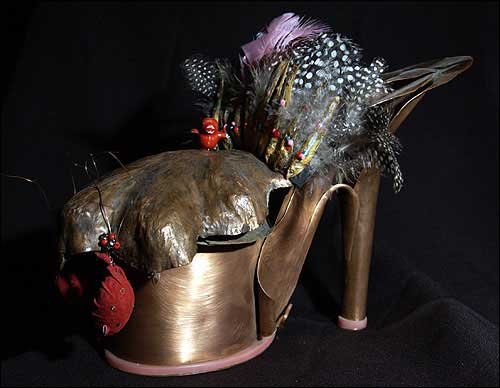 "The Cat That Got Away," a mixed media sculpture by Lawrence artist
Kathy Campbell, addresses issues of predation and, alternately,
female empowerment. The piece is one of three by Campbell selected
for the fourth annual Lawrence Own-Your-Own Art Exhibition and
Sale. The show, which features 150 works by 104 area artists, opens
Saturday.
Stories this photo appears in:
First-time contributor among 104 exhibitors in fourth annual Lawrence Own-Your-Own art show
Kathy Campbell might be understating her creative philosophy when she says, "I like humor in my artwork, sometimes."