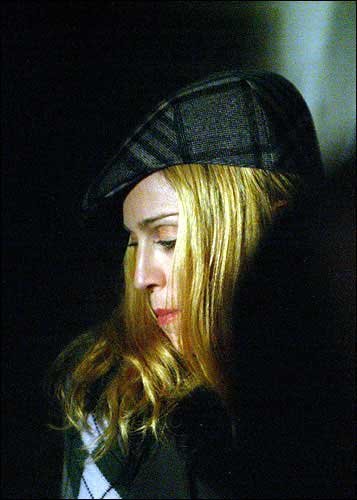 Pop star Madonna prays inside the tomb of Kabbalist Rabbi Yehuda
Ashlag, a Jewish mystic, during a visit in the Givat Shaul cemetery
in Jerusalem. Madonna, a Kabbalah devotee, is in Israel on a
five-day spiritual quest.
Stories this photo appears in:
Pop diva Madonna made a pilgrimage to a Jerusalem cemetery early today, holding a mystical candlelit ceremony at the grave of a Jewish sage.