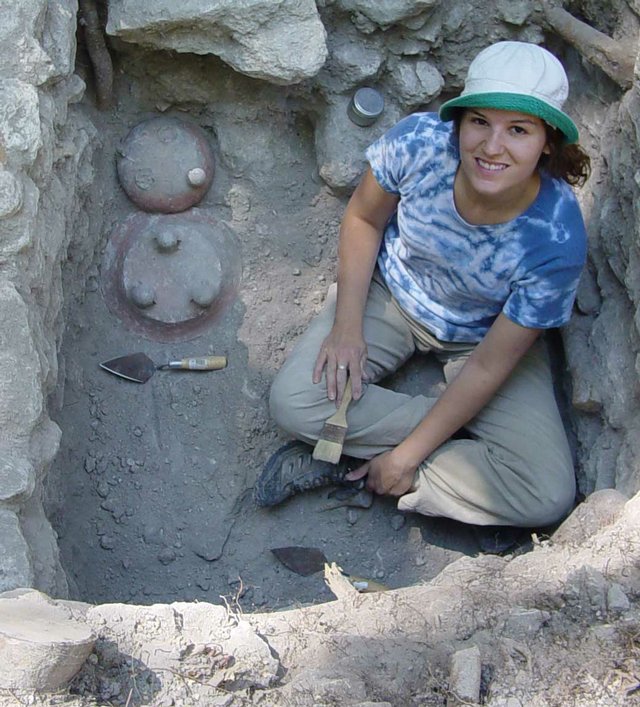 Counting the minutes til cocktail hour.
Stories this photo appears in:
Archaeologist/Soldier of Fortune Jessica Craig cracks the whip on danger
After years of coursework, research, and digging in severe heat with pick, trowel and soft-bristle brush; after earning an undergraduate degree and a Master's degree, and beginning a Ph.D (whatever that is) that will include defending three field statements and another thesis; after being separated from her fiancee for months at a time and learning the difference between a shard of glass and a sherd of pottery (the difference is one letter), Jessica Craig still steps willingly into a world of calamity. A world of peril. A world of villainous guides, Nazis, and traitorous monkeys. Jessica Craig is an archaeologist. For real.