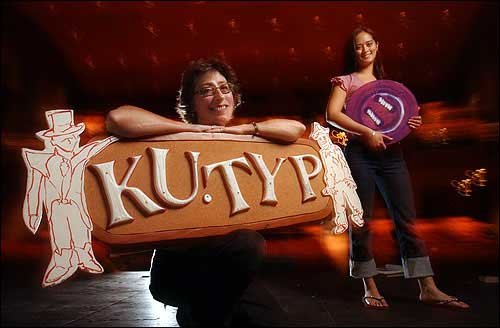 Kansas University's Theatre for Young People is celebrating its 50th anniversary this year. Jeanne Klein, left, director of KU-TYP, and KU senior Erika Crane, KU-TYP assistant, are shown Tuesday with memorabilia that will be on display in the Murphy Hall lobby during anniversary festivities.
Stories this photo appears in:
KU Theatre for Young People celebrates 50 years of connecting kids with drama
Sooner or later, all conversations about theater for young people come back to audience. After all, that's what really distinguishes children's theater from regular theater, where adults can be so steeped in etiquette that they become, well, how to put this -- pretty boring.