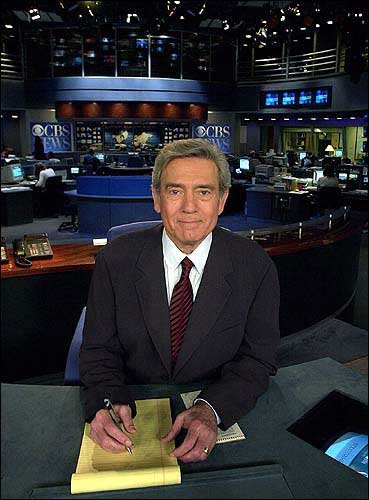 Dan Rather, anchor of "CBS Evening News," remains at the center of controversy over documents used in a story questioning President Bush's National Guard Service. CBS News apologized Sept. 20 for a "mistake in judgment" in its story, claiming it was misled by the source of the documents. Now some local CBS affiliates are worried their ratings may suffer because of the story.
Stories this photo appears in:
Local stations fear ratings fallout from Bush National Guard story
In Kansas City, Mo., it's Kirk Black's job to answer for Dan Rather.