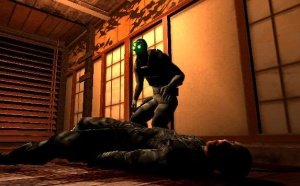 Stories this photo appears in:

Sam Fisher's best outing yet can't quite reach its full potential
I threw a flash grenade into the room, blinding all three. As they were disoriented, I ran in and slaughtered them all with my machine gun. It's these kinds of immensely satisfying moments that make the Splinter Cell series what it is.