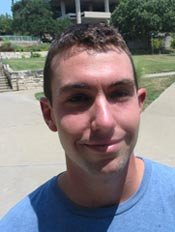 Jerrod Commerford
Stories this photo appears in:
Our budget guide to the pitfalls of being a freshman...or someone who acts like one
We're not self-righteous enough to think we can talk freshman out of doing all the stupid things they're going to do. In fact, we'd rather those things were fully experienced as freshmen than have more middle-aged homies out there trying to relive those lost beer-bong years. So here it is, your freshman year to-do list...