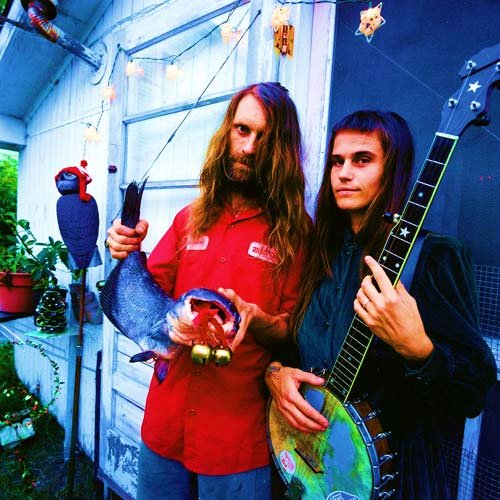 Truckstop Honeymoon is Mike West (left) and Katie Euliss.
Stories this photo appears in:
New Orleans band relocates to Lawrence after their home is destroyed by Hurricane Katrina
It took a Category 4 hurricane to convince Mike West to buy a cell phone. The songwriter did without one touring the country dozens of times over with his band Truckstop Honeymoon. Nor did he need one to raise two kids.