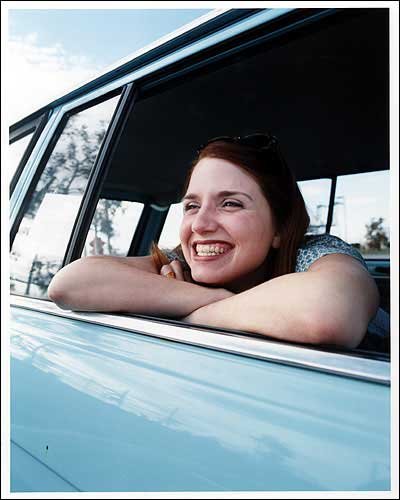 Eclectic musician Jolie Holland, formerly of the female folk trio The Be Good Tanyas, brings her solo act Saturday to The Jackpot Saloon, 943 Mass. She says her road show is "probably a little wilder than what you might expect from hearing the records. It's a little bit more in the direction of rock 'n' roll."
Stories this photo appears in:
"America is so much about the strip mall," says Jolie Holland while driving from San Francisco to Los Angeles. "And I've never written a song about a strip mall." Those familiar with Holland would not expect her to deal in anything linked to cookie-cutter commercialism.