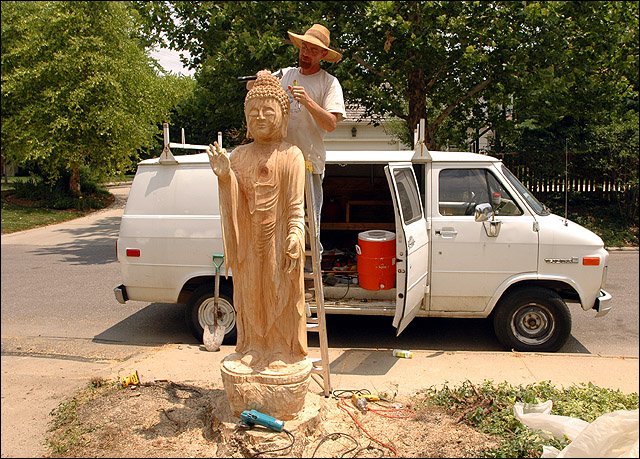 Dave Werdin-Kennicott has spent weeks creating a Buddha statue at 1633 University Drive. The locust tree was dying when it was cut down, leaving a tall stump for the artist to sculpt the figure.
Stories this photo appears in:
Lawrence artist sculpts Buddha from dead tree
There's yard art, and then there's yard art. Lawrence sculptor Dave Werdin-Kennicott's latest work belongs in the latter category - that of something different and special.