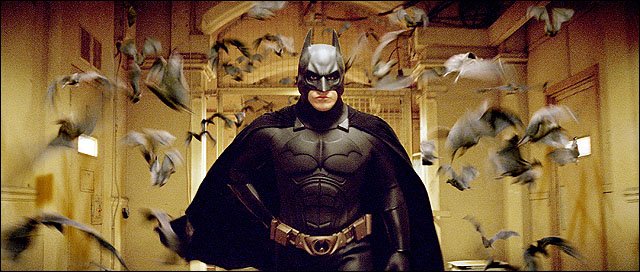 Batman (Christian Bale) gets a little help from his flying friends while trying to foil a criminal scheme that threatens Gotham City in "Batman Begins."
Stories this photo appears in:
True face of Caped Crusader uncloaked in 'Batman Begins'
The title of the latest Batman adaptation reportedly went through numerous changes, from "Batman: The Frightening" to "Batman: Intimidation Game." Ultimately, the producers settled on the more befitting "Batman Begins."