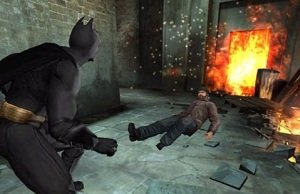 Stories this photo appears in:

Better than most movie games. But that's not saying much.
Batman Begins is a mediocre game that has been patched together using elements from superior games. If you're looking for great stealth gameplay, get Splinter Cell. If you need a Batman fix, just do yourself a favor and see the movie again.