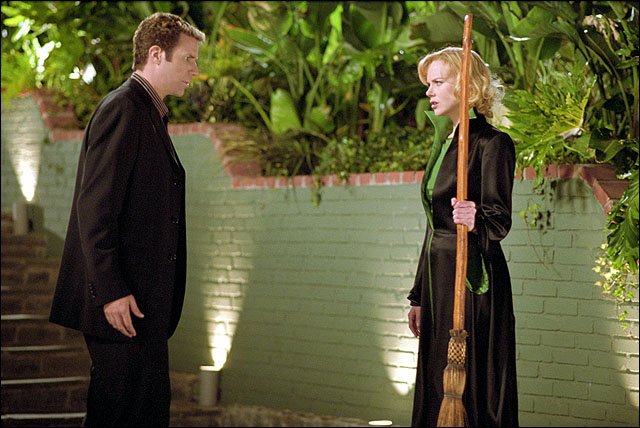 Will Ferrell plays a vain movie star and Nicole Kidman is a witch who falls in love with him in "Bewitched."
Stories this photo appears in:
"Bewitched" proves a story's true magic lies in its simplicity. In this convoluted update of the breezy 1960s TV series, the filmmakers do everything in their power to take away the pure premise of the show: mortal guy marries a witch.