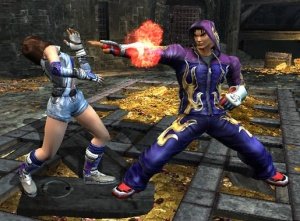 Stories this photo appears in:
Tekken returns with its most complete and exhaustive effort.
Simply put, I got hooked for about eight straight hours. The game is deep, plain and simple. You can add as many cool features and unlockables as you want, but if the fighting isn't fun, the game fails. Luckily, this game doesn't. What I loved about Tekken 5 is that it seemed to me to be a mesh of Soul Calibur and Virtua Fighter.