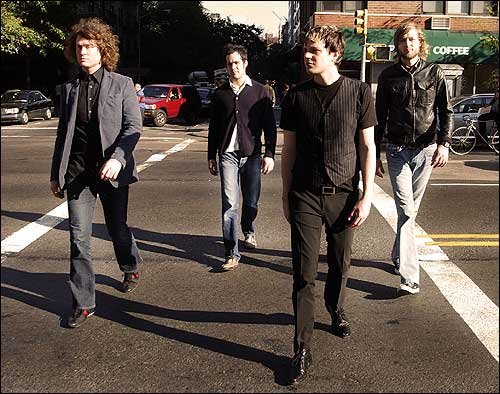 The Killers have been a hot band this year, despite the fact that their style is more punk than pop. South Junior High School eighth-grader Emily Keizer says she likes music by the group, pictured above. From left are Dave Keuning, Ronnie Vannucci, Brandon Flowers and Mark Stoermer.
Stories this photo appears in:
Set your radio dial at 93.3 and run your scanner through the range of FM stations, and it's easy to tell who's popular on the airwaves: The top-40 stations are playing new Kelly Clarkson. The easy-listening stations are playing old Kelly Clarkson.