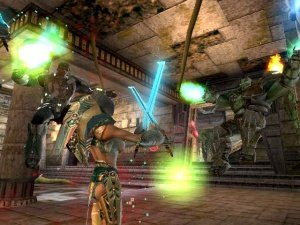 Stories this photo appears in:

Severe beatings abound!
It has been a lifelong dream of mine (well, more like a dream of mine ever since I played Ninja Gaiden for Xbox ... the "lifelong" thing just makes it sound more dramatic) to be able to switch to third person and put a severe whuppin' on my enemies in a first-person shooter. Behold, Unreal Championship 2: My dream come true.