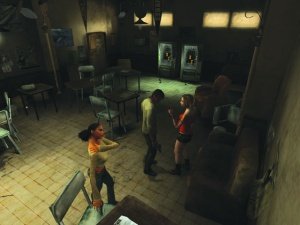 Stories this photo appears in:

Does the budget survival horror come close to its AAA peers?
The biggest problem with the game is that it does not immerse you into the world. You'll end up hating the characters and possibly dying on purpose just so their annoying stereotypical personalities will cease to exist. The story is lame and cliched, so there's no urge in wanting to progress there. The gameplay is not addicting either. Normally for $50 this would be a no brainer, but having the retail price at $20 will turn some heads, as it should. It's a decent bargain for a night of gaming with a friend.