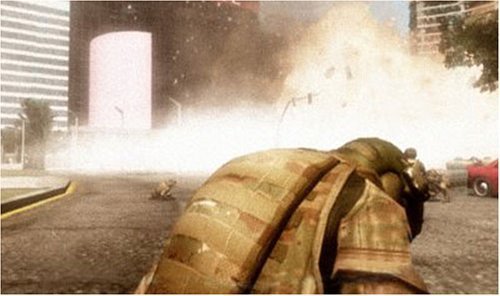 Stories this photo appears in:

The first real next-gen-feeling shooter has arrived
The combination of impressive visuals, outstanding surround sound mix, winning level design and, for the most part, solid A.I. create a game that is at times inspiring. GRAW has the ability to create emotion within the player. It delivers a feeling of exhilaration when you run from one piece of cover to the next and a sense of true teamwork when you order a squad member to revive a fallen comrade while you provide cover-fire.