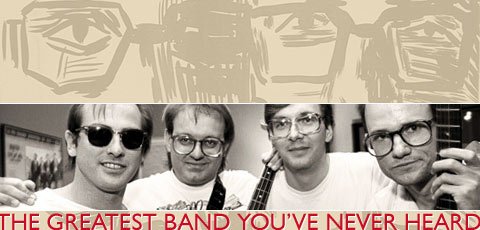 The Embarrassment were, and are again for at least a little while (l to r, or not), Brent Giessmann, Ron Klaus, John Nichols, and Bill Goffrier, as far as we know.
Stories this photo appears in:
Wichita, Kansas, 1979: Blondie, Donna Summer and Kenny Rogers dominate the AM airwaves; FM radio is home to REO Speedwagon, Styx and Foreigner. Four high school buddies, unimpressed with the radio, form a rock and roll band called The Embarrassment.