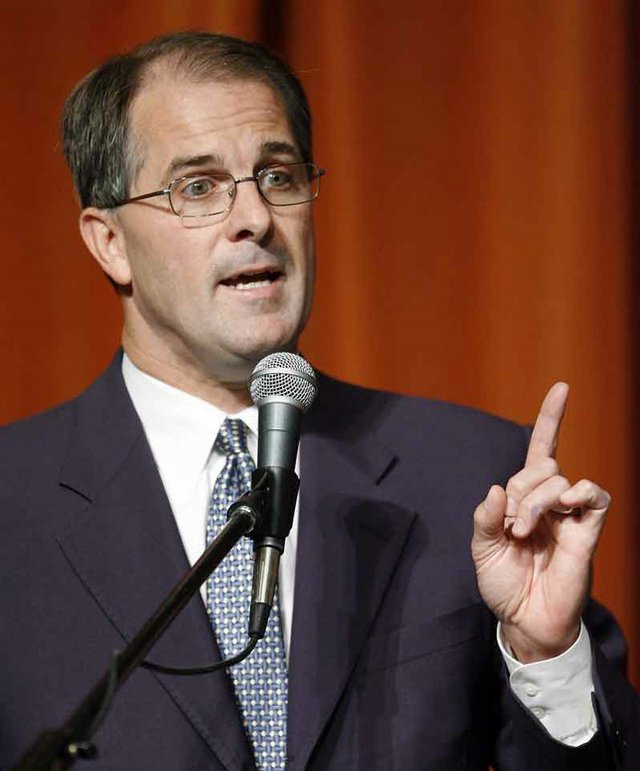 Atty. Gen. Phill Kline at a debate with challenger Paul Morrison at Wichita State University.
Stories this photo appears in:
Or so thinks his Democratic challenger, Paul Morrison
Taking the pulpit in a Topeka church recently, Kansas Attorney General Phill Kline didn't so much blur the line separating church and state as he did snort it like a pound of finely cut blow.