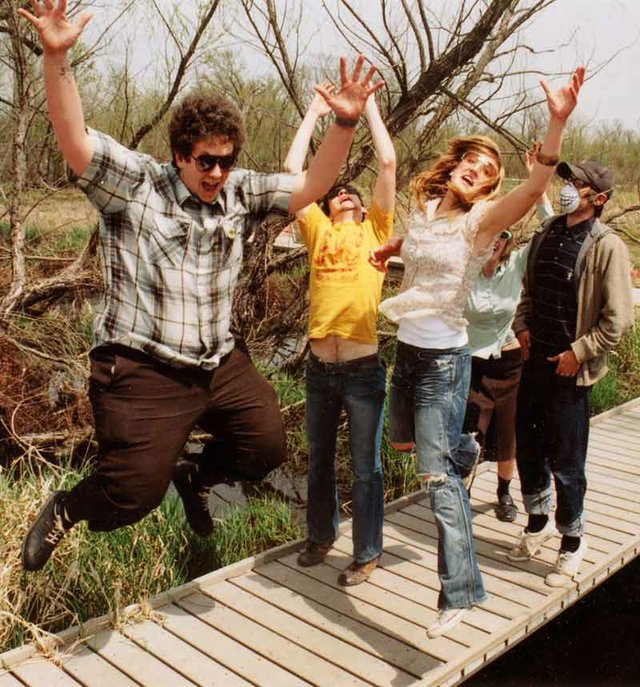 Ad Astra Per Aspera is (from left) Mike Tuley, Kurt Lane, Julie (Noyce) Lane, Brooke Hunt, and Scott Edwards.
Stories this photo appears in:

But Ad Astra Per Aspera proves that it works when you work it
Germinated in 2002 in the rocky seedbed of punk, Ad Astra Per Aspera waited four years to release its first full-length recording. The band's performance at this year's South by Southwest festival garnered a contract with Canada's Sonic Unyun Records for its debut LP, "Catapult Calypso."