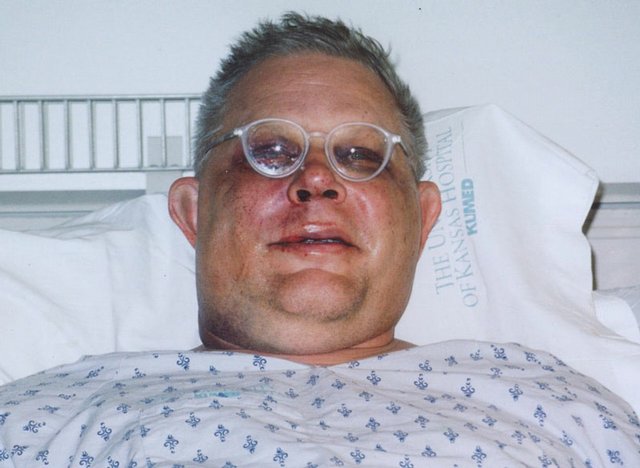 James Grauerholz as he looked following the surgery to repair injuries to his face sustained during a Nov. 2005 beating. Witnesses later told Grauerholz and the police that his assailant repeatedly referred to him as "a f*cking faggot."
Stories this photo appears in:
Beat insider James Grauerholz takes a beating and loses his "delicious cynicism"
James Grauerholz is heir and executor of the estate of William S. Burroughs-maestro of the Beats, author of "Naked Lunch," international queer, academic junkie, wife-shooter, Harvard graduate and patron saint to generations of artistic rebels and literate rockers-a distinguished figure in 20th century literature, like him, his work or neither.