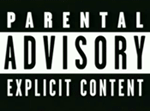 Stories this photo appears in:
A piece by Marcus Ewert
In 1988, when I was 17, I flew across country to the Naropa Institute with the express purpose of sleeping with either Allen Ginsberg or William Burroughs. By sleeping with them, I would join my life to theirs, thereby speeding up my own ascent into personal and artistic greatness. Burroughs wasn't at Naropa that year, so I made my play for Allen, and that worked out great: Allen and I genuinely got along. And he had no problem with the fact that I still wanted to 'connect' with Burroughs at some point-on the contrary.