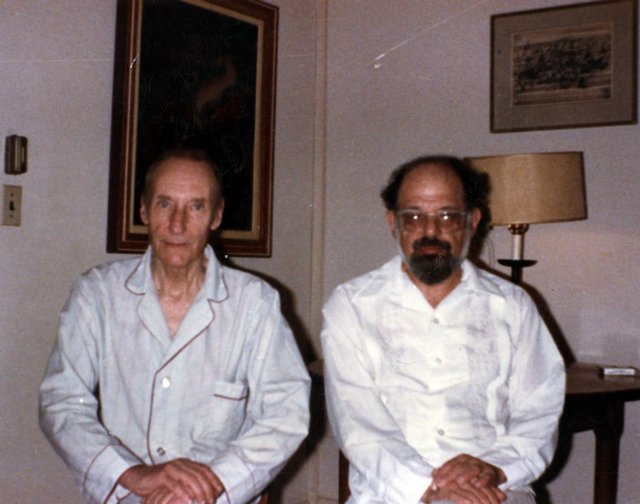 Burroughs and Allen Ginsberg
Stories this photo appears in:
A piece by Jim McCrary
I've been asked many times to put something up about William Burroughs in Lawrence, Kansas. Sort of. Okay, once someone asked me WHAT he did out here. What he did? All this because I had the extreme privilege to work for William Burroughs as Office Manager for 10 years, as well as the opportunity to spend time with him on a daily basis doing well...nothing most of the time...until William died August 2, 1997. William, of course, had a steady stream of visitors in Lawrence, and one of those was his best friend, Beat poet Allen Ginsberg. I use William and Allen's friendship to offer a 'snapshot' of what I observed.