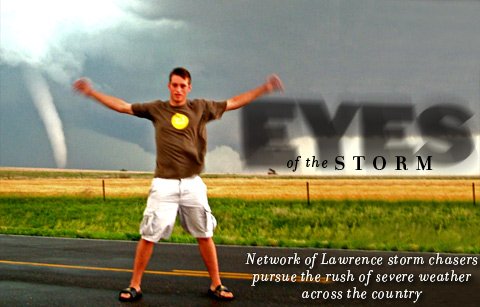 Lawrence storm chaser and KU student Darin Brunin.
Stories this photo appears in:
Network of Lawrence storm chasers pursue the rush of severe weather across the country
Before the tornado struck Greensburg, as the looming mother storm that would spawn it cut its way through southwestern Kansas, Dick McGowan tried to stay as close to the action as he could. He watched as the supercell spat down a little twister that danced on the ground and was gone. The second act was a skinny rope tornado that morphed into a larger stovepipe.