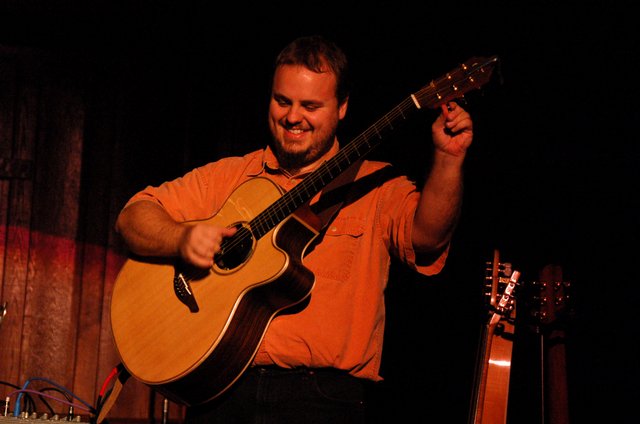 Andy McKee taught guitar lessons in Topeka for 10 years before a YouTube video of him playing the acoustic guitar earned him international attention. Now the 28-year-old performer is touring Europe.
Stories this photo appears in: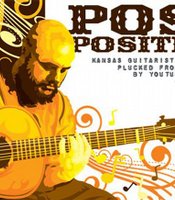 Kansas guitarist Andy McKee plucked from obscurity by YouTube audience of millions
Last November, Andy McKee decided to post one of his songs on YouTube. The Topeka guitarist had recorded a live-in-the-studio take of his original "Drifting," so he tossed it onto the video-sharing Web site. McKee didn't have to wait long before that minor action became a career-changing event. "By December, YouTube featured it on the front page. Man, I couldn't believe it. A solo, instrumental, acoustic guitar tune - who would have thought?" says McKee, who was making a living teaching guitar lessons.