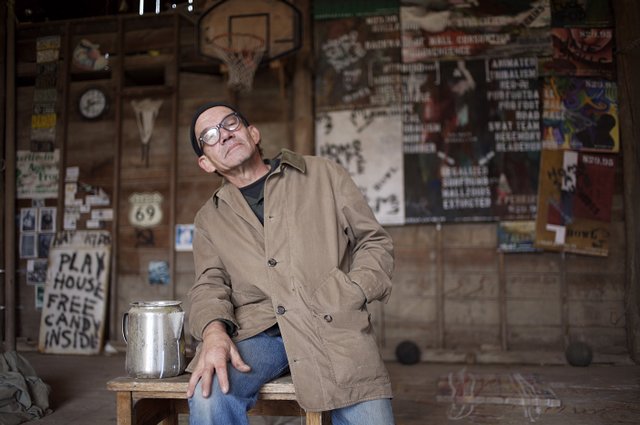 Rural Lawrence character Wayne Propst hangs out in the barn that sits on his property north of Lawrence. Propst is the subject of a photo documentary series by Lawrence native Nick Vaccaro.
Stories this photo appears in: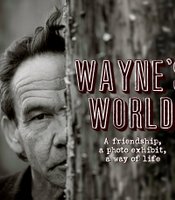 A friendship, a photo exhibit, a way of life
Now this is a fascinating subject. Screw waterfalls, birds, leaves, trees, doors, houses and other lame subjects. Let us have a bunch of pictures of Wayne Propst lining the walls of the Bourgeois Pig. Perfecto. For those who are unfamiliar with Wayne Propst, he is the kind of person one might describe as a "local character." He lives on a farm north of town. He trades junk, fixes things, makes art, talks loudly at the Bourgeois Pig. He was a compadre of William S. Burroughs. He is difficult to define. This is why I asked him to define himself in a capsule.