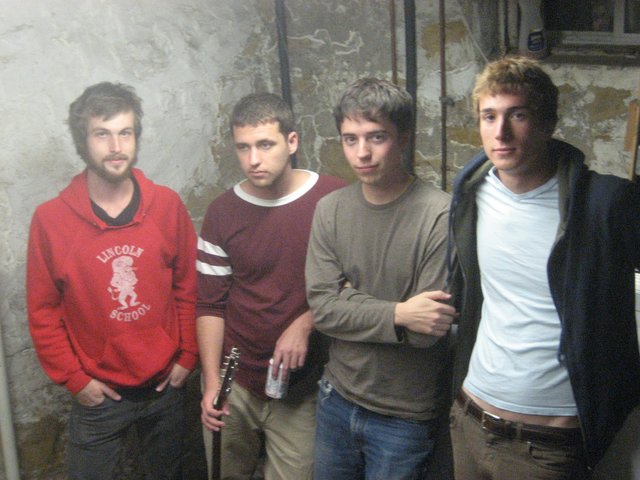 The Fairer Sex is (L to R) Brenton Wheeler, Tim Schapker, Zack Hart, Charlie Naramore, and (not pictured) David Wetzel.

Stories this photo appears in:

The Fairer Sex set out to prove "Two Can Win"
Getting dumped ain't half bad when you can get in the car and listen to The Fairer Sex on your way out of town. Headed up by the songwriting duo of Zack Hart and David Wetzel, the Lawrence band dwells in the same summery stratosphere as Belle and Sebastian, The Lucksmiths and The Old 97s. Songs built on acoustic guitars and keen lyrics take on richer hues in the group's home studio, where the group cut most of its new record "Two Can Win."