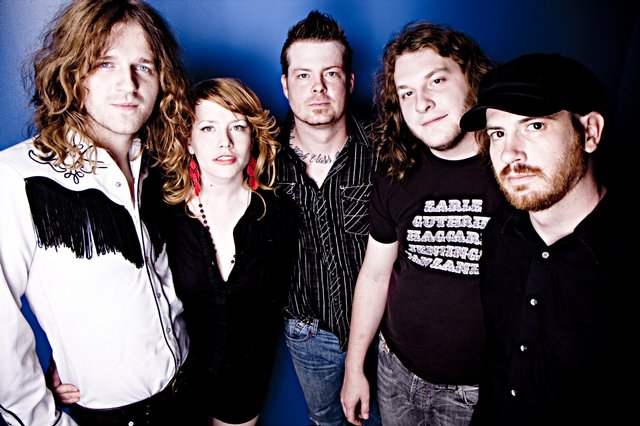 Lights & Siren is (from left) Jordan Lebrecht, Anna Cole, Danny McConnaughhay, Timothy Braun, Andrew Kirk
Stories this photo appears in:

Kansas City's Lights & Siren preps debut album
Bands are a lot like eggs-they require an attentive incubation period before hatching. Singer and pianist Anna Cole brooded over multiple incarnations of the Kansas City group Anvil Chorus before transitioning to Lights & Siren. A few lineup changes later, the band is off and running as a hard-rocking quintet that's intently more upbeat and showy than Cole's former projects.