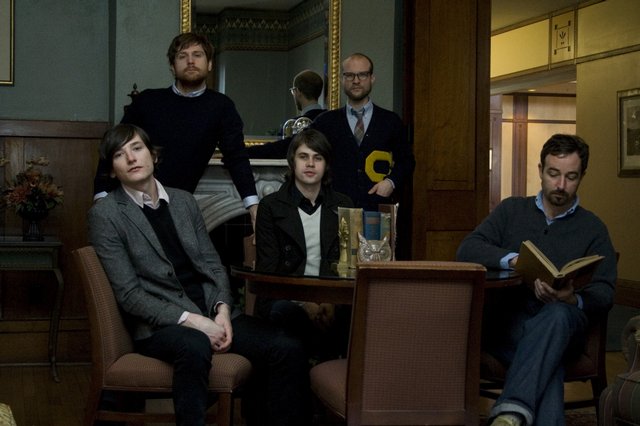 Koufax is (L to R) Ryan Lallier, Robert Suchan, Nathan Harold, Dustin Kinsey, and John Anderson.
Stories this photo appears in: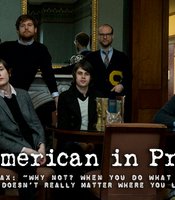 Koufax frontman takes inspiration from years straddling two continents
"Co Czech ti Muzikant." The phrase is a popular one in Prague, explains Robert Suchan. "The Czech music scene is not as hip as a city like Berlin. But they've always been a musical people. In fact, they have a saying, 'Co Czech ti Muzikant,' which means 'Every Czech a musician.'" That's good news for Suchan, the founder and lone constant member of indie-pop act Koufax.