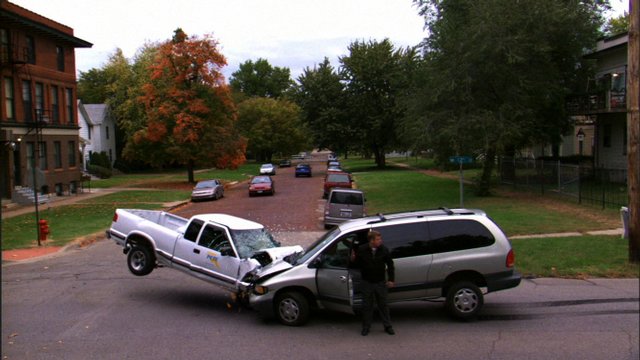 A scene from "Suspension" shows actor Scott Cordes moving around a car crash that is apparently frozen in time. This is one of many shots that employ cutting-edge special effects. The feature-length movie was shot primarily in Lawrence, with additional scenes filmed in Topeka and the Kansas City area.
Stories this photo appears in: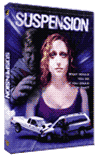 Native Lawrence filmmakers return to screen their time-bending chiller, "Suspension"
"It's a sci-fi stalker thriller, if you had to put it in a genre," says Alec Joler of the feature-length film he and Ethan Shaftel filmed in and around Lawrence. That pretty effectively sums up "Suspension," a moody little exercise in psychological dysfunction about a man who discovers he has the ability to stop time and the woman he comes to obsess over.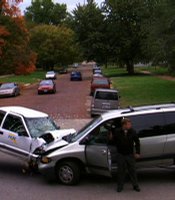 Lawrence filmmakers ready for premiere screening of special effects-laden feature
Lawrence natives Ethan Shaftel and Alec Joler first got the urge to collaborate on a film together while in eighth grade. Their rather unlikely subject was Armenia - the project intended to fulfill an assignment in their geography class. "We turned it into this 'epic,' with our attempt at massive battle scenes on the slopes of Azerbaijan," Shaftel recalls. "We called it 'Armenia: The Land, The People, The War.' That was just for school, but the relationship we had immediately turned into doing more work not related to school."