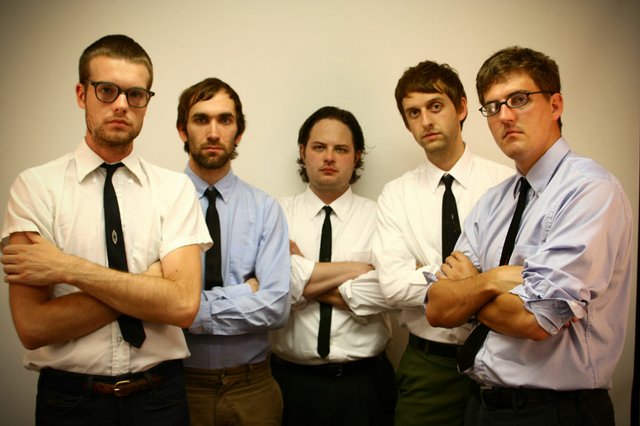 Ghosty is (L to R) Josh Adams, Mike Nolte, Jake Blanton, Andrew Connor, and David Wetzel.
Stories this photo appears in:

Longtime Lawrence musicians find everything they need is here
It's hard to believe that it's been two years since the members of Ghosty-one of Lawrence's most beloved homegrown bands-packed up, going to Kansas City. This fivesome is still deeply connected to Lawrence, however, and for the release of their new album we will be treated to two shows in a week-and this from a band that spreads out appearance judiciously.