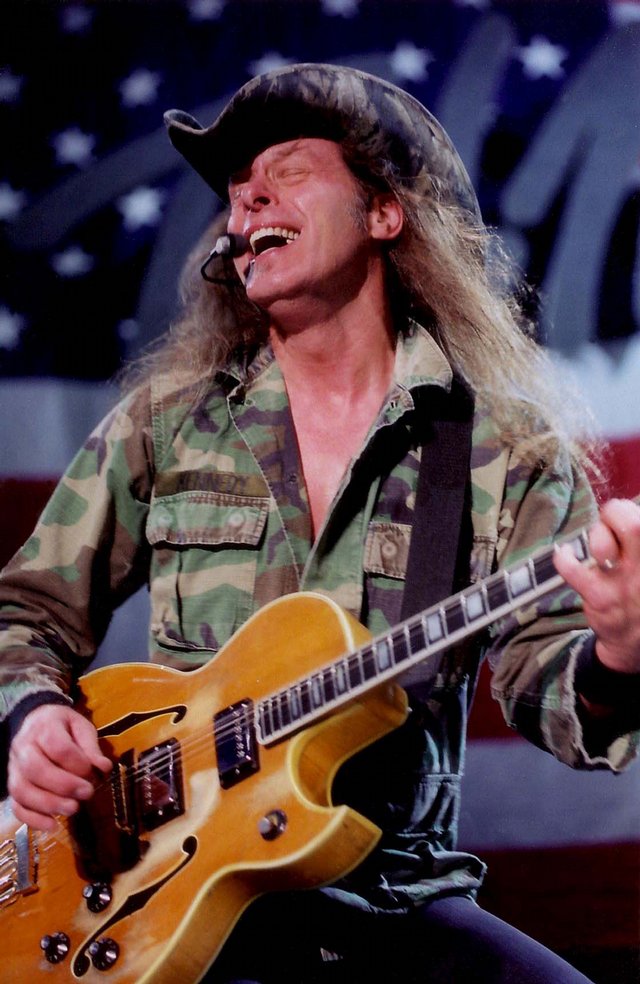 Ted Nugent engaging his ultimate power music beast.
Stories this photo appears in:
The Motor City Madman shares his thoughts on life, liberty and the pursuit of wango tango
Ted Nugent is insane. He is certifiably bat shit bananas. And he is an American treasure. This axe swinging legend has bludgeoned his way to the top of the rock pantheon, selling more than 35 million albums, playing over 6,000 concerts, and pissing off nearly everyone on the planet in the process. When not penning such romantic chamber pieces as "Cat Scratch Fever" and "Wang Dang Sweet Poon Tang," Nugent is an avid hunter and proud, flaming conservative.