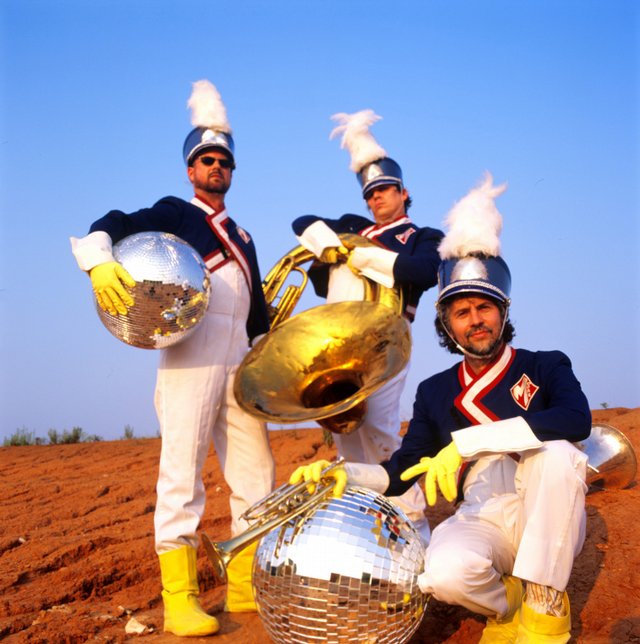 From left, Lips members include Michael Ivins, Steven Drozd and Wayne Coyne.
Stories this photo appears in: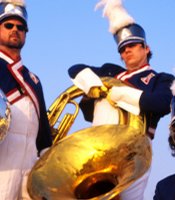 Few musicians in rock history know how to make an entrance like Wayne Coyne. The Flaming Lips frontman proved this at the 2006 Wakarusa Music & Camping Festival, where he arrived encased in a giant plastic bubble that descended from the scaffolding attached to a flying saucer.