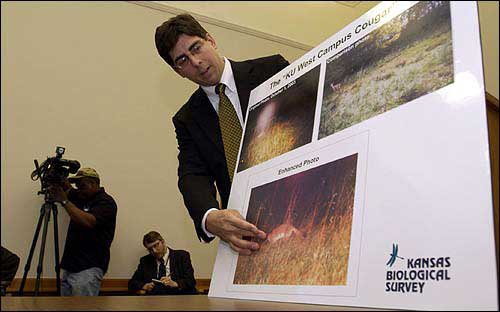 Mark Jakubauskas, a Kansas University research professor, briefs the House Environment Committee in 2003 with his evidence of a mountain lion sighting in Kansas. Jakubauskas showed the committee at the Statehouse a photo he took in October that year believed to be that of a mountain lion.
Stories this photo appears in: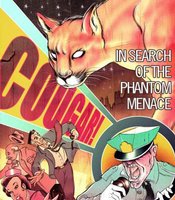 In search of the phantom Menace
It was a dark fall night one decade ago when Marilyn Horsch says she first saw a mountain lion. She was in the final stretch of her daily drive home from work in Kansas City when, near the intersection of Stull Road and E. 400 Road, the full-grown cougar sprinted across the beams of her headlights, 25 to 30 feet in front of her.