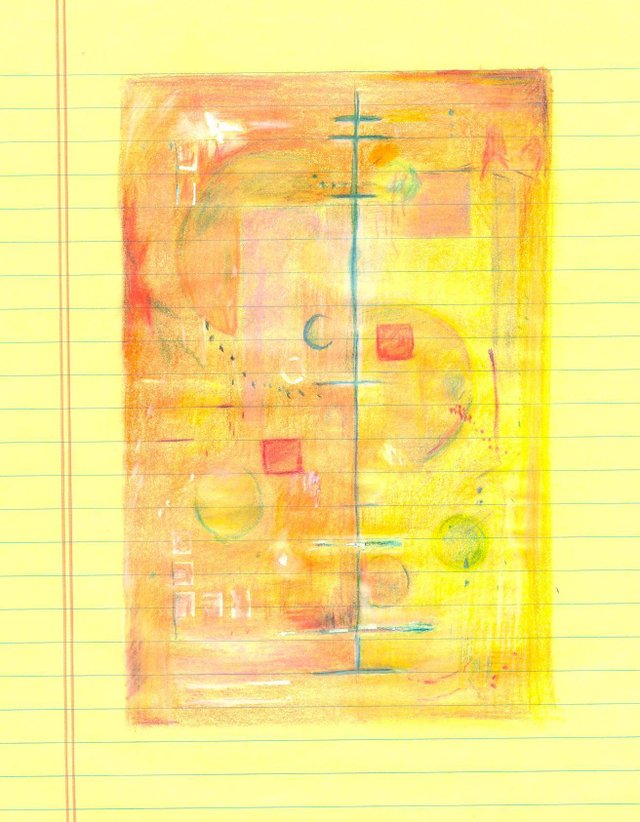 The forgery by Maggie Allen.
Stories this photo appears in:
Sibling rivalry gets post-modern with painting/forgery show 'Pareidolia'
The Allen kids are a complicated set of sibs right up there with Abel and Cain or Donnie and Marie. Brett Allen makes abstract acrylic paintings. Maggie Allen made further abstractions of some of these paintings using colored pencils. They decided to conjoin these twin images into a brother and sister show called "Pareidolia."