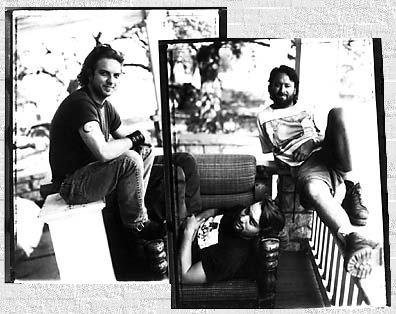 Paw photo circa 1992 featuring Mark Hennessy (at left) and Grant Fitch (at right).
Stories this photo appears in:

Formative Grunge Act reunites for Festival
To many in Lawrence, Paw's story is well-known. Their success with the song "Jessie" and two well-received albums, "Dragline" and "Death to Traitors," eventually led to a breakdown with their label, A&M, which shelved a third album. After coming back up for air with "Home is a Strange Place" in 2000, infighting and a departure of both vocalist Mark Hennessy and guitarist Grant Fitch seemed to signal a definitive end to the band.