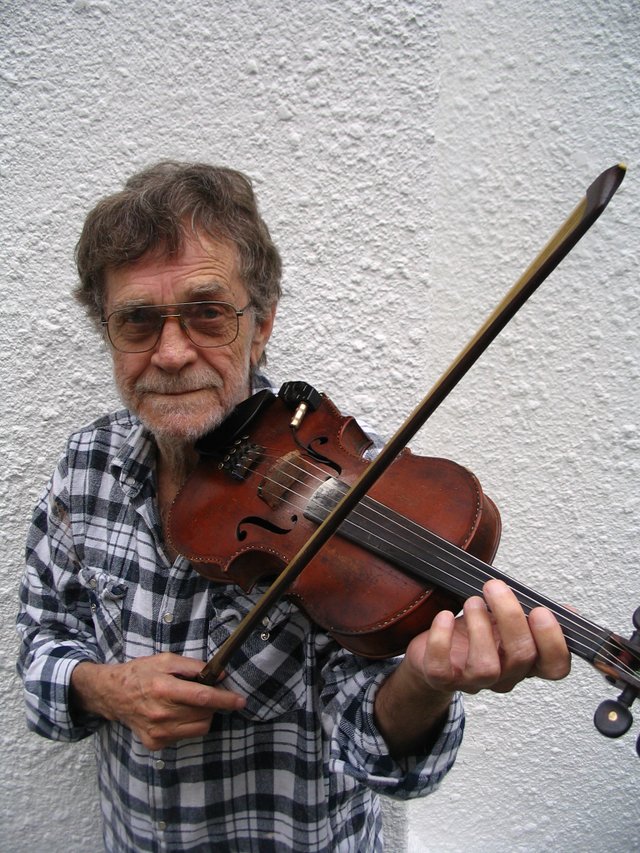 Billy Spears in 2008
Stories this photo appears in:

Billy Spears Band-legendary local act of the '70s-reunites for one more show
There was a time when Billy Spears was king. A food service worker at the Kansas Union with curly hair and, judging by the old pictures, an inscrutable and wild look to his eyes and all about him-when Billy Spears was playing his fiddle, people would not miss it. "He was a legend around town," says Chuck Mead of BR549.