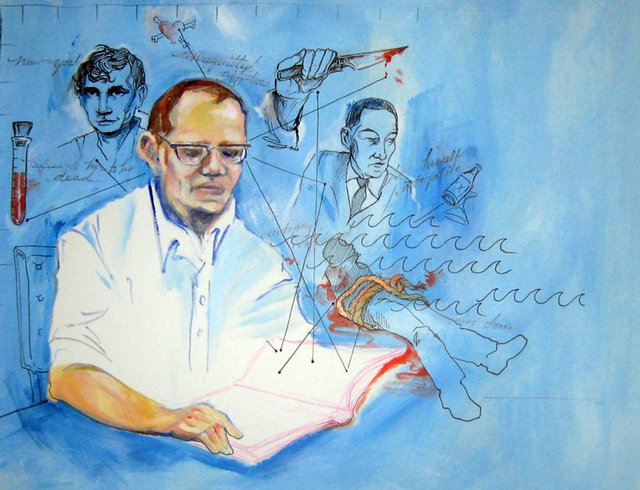 Illustration of Kerouac, James Grauerholz (center) and Burroughs by Molly Murphy
Stories this photo appears in: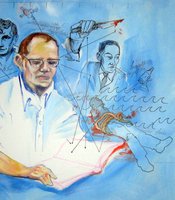 Thanks to Lawrence's James Grauerholz, the crime novel that launched the careers of Burroughs and Kerouac finally sees print
In August of 1944, a 19-year-old Columbia student named Lucien Carr killed 33-year-old David Kammerer, the man who had mentored him since he was a young, fatherless boy and had come to fawn over him to the point of obsession. Carr stabbed him with a Boy Scout knife during a fight and threw his body in the Hudson River. The first people he ran to were his friends Bill Burroughs and Jack Kerouac.